Welcome to the 14th annual NIRSA Swamp Shootout Regional Basketball Tournament!
We are excited to have you in beautiful Gainesville, Florida March 6th – 8th, 2020.  Below you will find important information about the tournament but the University of Florida and Recreational Sports as well!
Important Addresses:
Southwest Recreation Center:  3150 Hull Road Gainesville, Florida 32611
Parking:  Please utilize parking located on Hull Road directly across from Southwest Recreation Center, as well as parking on the east side of Southwest Recreation Center.
For the 2020 Swamp Shootout tournament we look forward to hosting the following leagues:
Special Olympics/Unified
Women's
Men's
Registration opens January 6th, 2020!
Early Bird Registration ends:  Monday February 17th, 2020
Early Bird rate: $225
Registration ends: Monday March 2nd, 2020
Late registration rate: $300
Steps for registration and payment:
Sign In

If you have a gatorlink username and password login with those credentials
If you do not, click "Sign Up" on the bottom left corner of the page to create a user account (*note- please do not enter an ID number in the Member Information Field)

Click the search bar centered at the top of the page where you see "Search Programs"
Search for "Swamp Shootout"
Click on appropriate registration for your team – Collegiate Men's, Collegiate Women's, Special Olympics Unified
Fill in all required information and make sure to check-out
When you check-out, be sure to double check the price once it has been placed in your cart (*You may not see the Early Bird Registration Price update until the item has been placed in your cart)
Required Team Paperwork:
Hotels and Lodging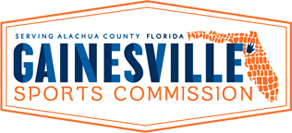 Gainesville has a host of lodging options during your stay for Swamp Shootout. This year, our friends at the SpringHill Suites are offering teams a special rate:
Start Date:  March 5, 2020
End Date:  March 8, 2020
LAST day to book:  Tuesday February 4, 2020