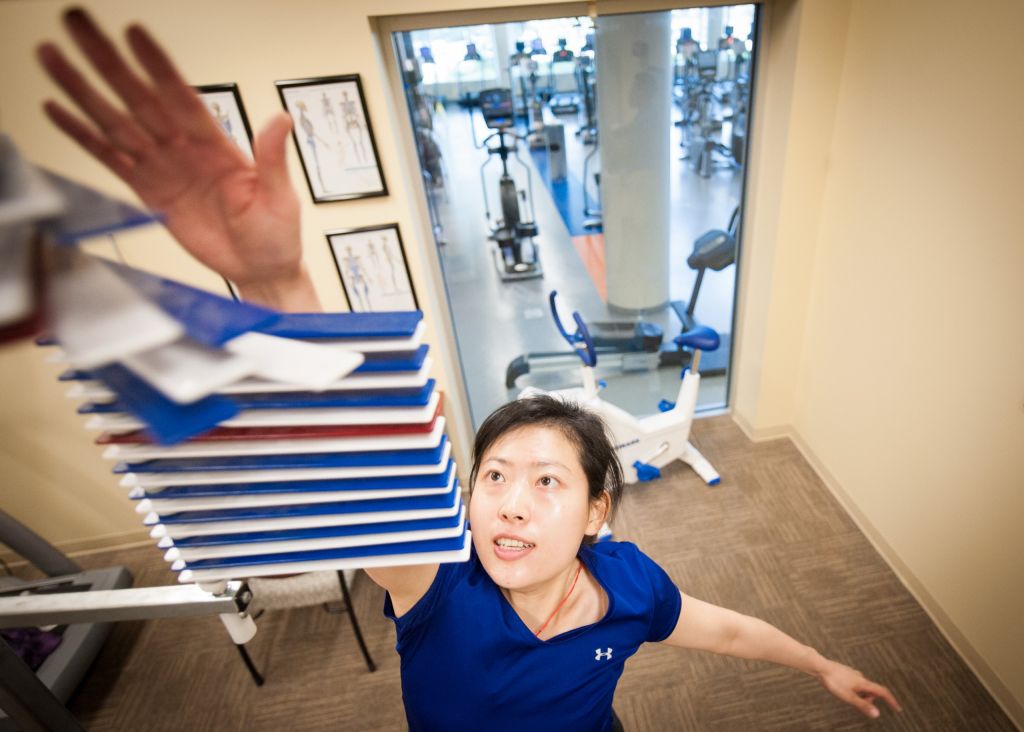 Fitness Assessments
The Fitness Assessment Center offers free, comprehensive assessments which broaden your understanding of your personal health and fitness goals while providing baseline measurements of your current endurance, strength, flexibility and coordination. Monitor your progress by getting a free Fitness Assessment twice a semester, about once every 6 weeks!
Benefits of a Fitness Assessment
Obtain scientific baseline measurements of your fitness levels
Learn how your movement patterns contribute to your exercise routine and daily life
Develop a personal awareness of your physical health
Establish attainable goals and maintain accountability
Identify limitations that could potentially put you at a risk of injury
Increase your self-awareness and self-confidence in any fitness environment
We offer four unique Fitness Assessments, each based on your unique goals  and Movement Style, as well as a Build Your Own Option which allows you to mix and match assessments:
Health & Wellness
Discover how to utilize exercise to enhance your quality of life.
Measure balance, posture and biomechanical functions.
Increase your self-confidence in any workout environment.
Strength
Measure strength via 5 rep maximum testing (Chest Press and Leg Press).
Perform core, upper and lower body strength-endurance tests.
Learn how your programming can positively affect your strength-building exercise programming.
Athletic Performance
Measure your speed, agility and quickness using advanced, proven techniques.
Discover your power and explosiveness in sport-specific situations.
Obtain baseline measurements that directly apply to your favorite sports on the field.
Adaptive
The adaptive assessment is modified to accommodate various levels of physical capacity.
The wellness appraisers utilize wheelchair accessible equipment to meet all levels of specialized needs.
Individuals can measure their flexibility, balance, cardiovascular strength, muscular strength and endurance.
Build Your Own Assessment
Combines tests from our other four assessments.
Good for those who participate in a variety of different exercises and exercise routines.
Obtain baseline measurements for strength, power, agility, and / or general wellness.