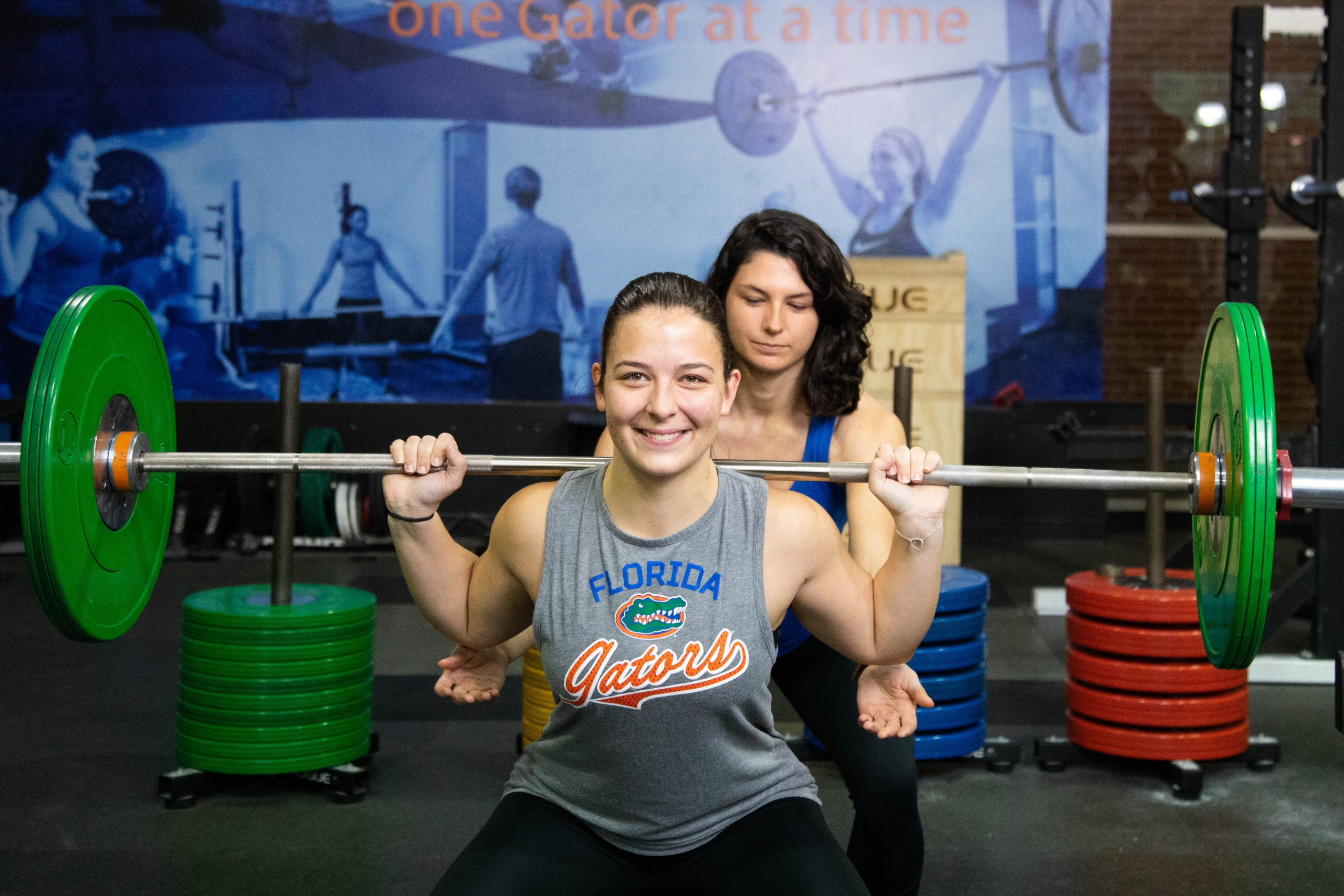 RecSports offers several Olympic Weightlifting courses to participants of all fitness and experience levels. More information can be found
here
.
---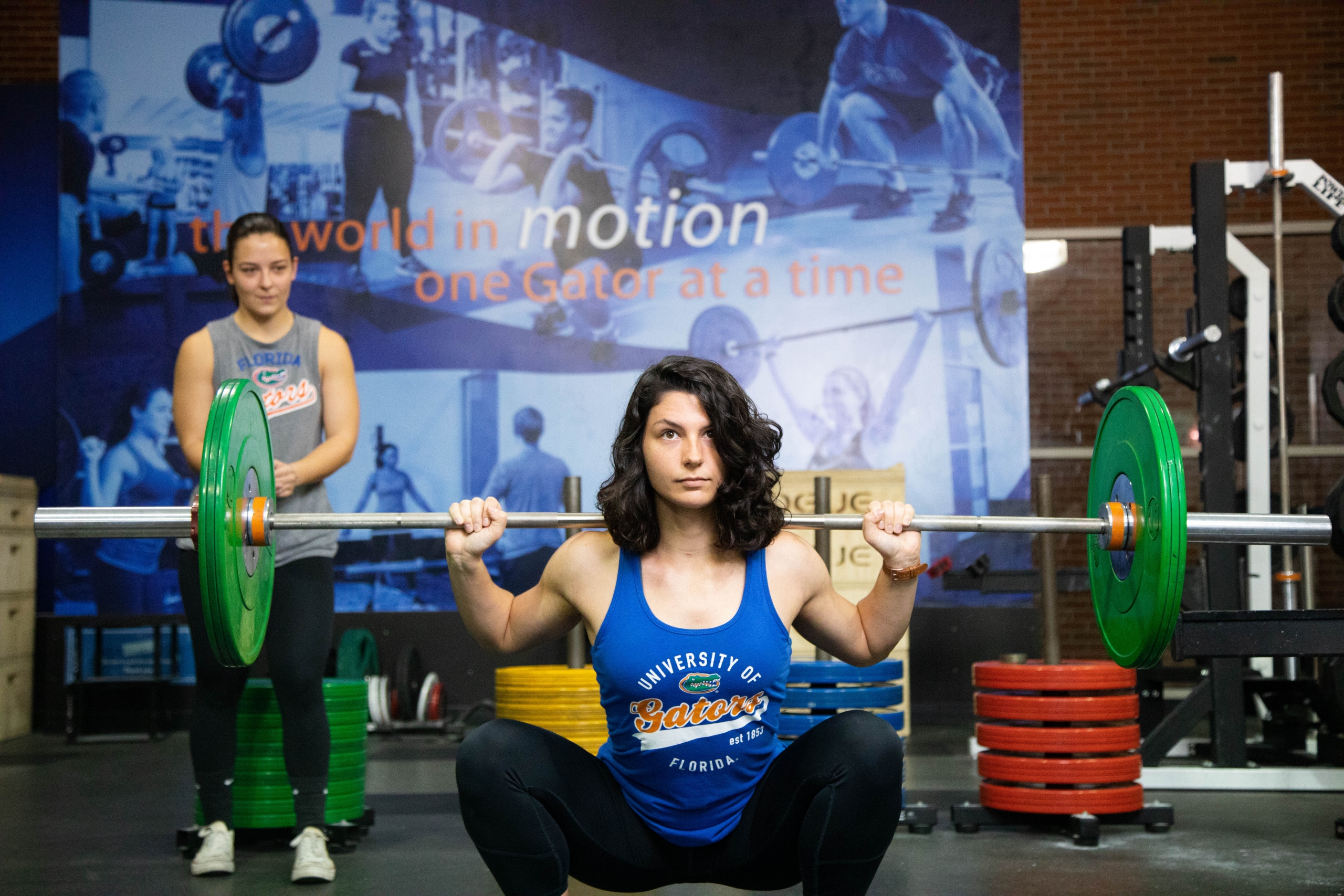 The Strength & Conditioning Program is excited to introduce Olympic Lifting at the Southwest Recreation Center. Complete with Olympic Lifting platforms, racks, bumper plates and chalk, the Olympic Lifting area is a monitored, controlled space where students who meet specific criteria may perform Olympic-style lifts. Olympic Lifting is a ground-based barbell sport in which one attempts to lift heavy weights for full body development. Two lifts, the Snatch and the Clean & Jerk, are performed by driving against the ground, putting the body into triple extension, driving the body under the weight, and "catching" the weight in the final position. Olympic Lifting develops body awareness, increases muscular coordination, and increases muscle fiber diameter when done correctly, with proper training and safety precautions. It is imperative that Olympic Lifters have good joint mobility and strong experience with core lifts such as the front squat, overhead squat, deadlift and push press.
Who can Test Out?
Any student/member who has a sound background in Olympic Lifting is encouraged to test out and utilize the Olympic Lifting platforms. In order to pass the practical test, one must correctly perform a Front Squat, Overhead Squat, Deadlift, Clean & Jerk and Snatch as evaluated by a RecSports Professional Fitness Staff member. Each test takes approximately 15 minutes to complete. Males have to complete the lifts with 95 pounds, but can decrease the weight to as low as 75 pounds on the snatch and overhead squat. Females have to complete the lifts with 55 pounds, but can decrease to as low as 35 pounds on the snatch and overhead squat.
See the Practical Lifting Criteria under the resources tab for detailed guidelines. 
How do I schedule an appointment to Test Out?
Appointments must be made at least 24 hours prior to the desired time and are available on a first-come, first-served basis. Students and members can register for Olympic Lifting Test Outs on 
RS Connect
.
Students and members are allowed two practical test attempts per semester.What if I do not pass?
RecSports also offers an 
Olympic Lifting Clinic
 to help you improve your skills.
Questions? Contact Estelle Gyimah at egyimah@ufl.edu