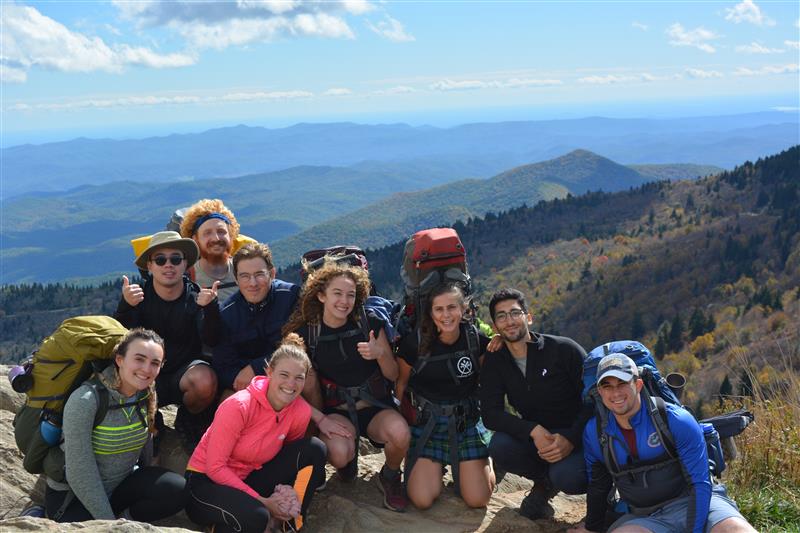 Early Bird Trip Registration Event
It's never too late to create core memories. Attend the Early Bird Registration event on January 12th, 7-9pm,at the CORE Building and save 10% on all overnight, day and weeknight trips. Enjoy games and giveaways all while securing your spot on your next destination.
Get some fresh air, try something different, make new friends and Insta-worthy memories! All trips include group gear, certified TRiP Leaders, and any park entry fee. For Day Adventures we'll provide transportation, but you'll need to bring a lunch. Overnight trips include all meals! All experience levels are welcome.
Click the TRiP name to register online.
Call us at 352.294.1040 for inquiries and registrations.
If interested in scheduling a custom trip with your friends or your organization, please email Braja Smith b.smith2@ufl.edu
Spring 2022 TRiP Schedule
| DATE | TRIP | LOCATION | PRICE |
| --- | --- | --- | --- |
| January 14 -17 | FAB: Canoe and Clean the Suwannee, Fl | Ochopee, FL | $35 |
| January 17 | Full Moon Paddle & Stargazing at Lake Wauburg | Micanopy, FL | $30 |
| January 22 | Raft Silver Springs | Silver Springs, FL | $45 |
| January 23 | Canoe with the Manatees on the Ichetucknee | High Springs, FL | $45 |
| February 2 | Sunset and Hike | Gainesville, FL | $25 |
| February 4-6 | Backpack Cumberland Island National Seashore | Georgia | $215 |
| February 5 | Sea Kayak & Explore Cedar Key | Cedar Key, FL | $45 |
| February 12 -13 | Intro to Backpacking: Providence Canyon | Lumpkin, GA | $155 |
| February 12 | Canoe with the Manatees on the Ichetucknee | High Springs, FL | $45 |
| February 16 | Full Moon Paddle & Stargazing at Lake Wauburg | Micanopy. FL | $30 |
| February 19 - 20 | Paddling & Mindfulness at Canaveral National Seashore | Cape Canaveral, FL | $120 |
| February 19 | Kayak Crystal River | Crystal River, FL | $45 |
| February 26 | Canoe 'Real Florida' on the Chassahowitzka | Homosassa, FL | $45 |
| March 6 - 10 | Ski the Blue Ridge Mountains, NC | Banner Elk, NC | $825 |
| March 16 | Full Moon Paddle & Stargazing at Lake Wauburg | Micanopy, FL | $30 |
| March 17 | Full Moon Paddle & Stargazing at Lake Wauburg | Micanopy, FL | $30 |
| March 18 - 20 | Backpacking & Mindfulness in Cloudland Canyon | Rising Fawn, GA | $200 |
| March 19 | Intro to Mountain Biking at Santos Park | Ocala, FL | $45 |
| March 25 - 27 | Backpackin' & Waterfallin' at Black Balsam, NC | Asheville, NC | $215 |
| March 26 - 27 | Intro to Backpacking: Providence Canyon, GA | Lumpkin, GA | $155 |
| March 26 | Sea Kayak & Explore Cedar Key | Cedar Key, FL | $45 |
| March 30 | Sunset and Hike | Gainesville, FL | $25 |
| April 1 - 3 | Backpack & Paint Hump Mountain | East Fork, NC | $230 |
| April 3 | SUP & Snorkel Rainbow River | Dunnellon, FL | $45 |
| April 6 | U-Pick Blueberries & Picnic | Island Grove, FL | $20 |
| April 8 - 10 | FAB: Hike and Help in the Pisgah National Forest, NC | Asheville, NC | $50 |
| April 10 | Intro to Surfing: St. Augustine | St. Augustine, FL | $45 |
| April 13 | Full Moon Paddle & Stargazing at Lake Wauburg | Micanopy, FL | $30 |
| April 14 | Full Moon Paddle & Stargazing at Lake Wauburg | Micanopy, FL | $30 |
| April 14 - 17 | FAB: Camp and Clean Anastasia Island | Anastasia Island, FL | $35 |
| April 15 - 17 | Backpack Mount Mitchell, NC | Burnsville, NC | $220 |
| April 22 - 24 | Hiking & Mindfulness at Linville Gorge, NC | Asheville, NC | $45 |
| April 24 | SUP & Snorkel Ichetucknee Springs | High Springs, FL | $45 |