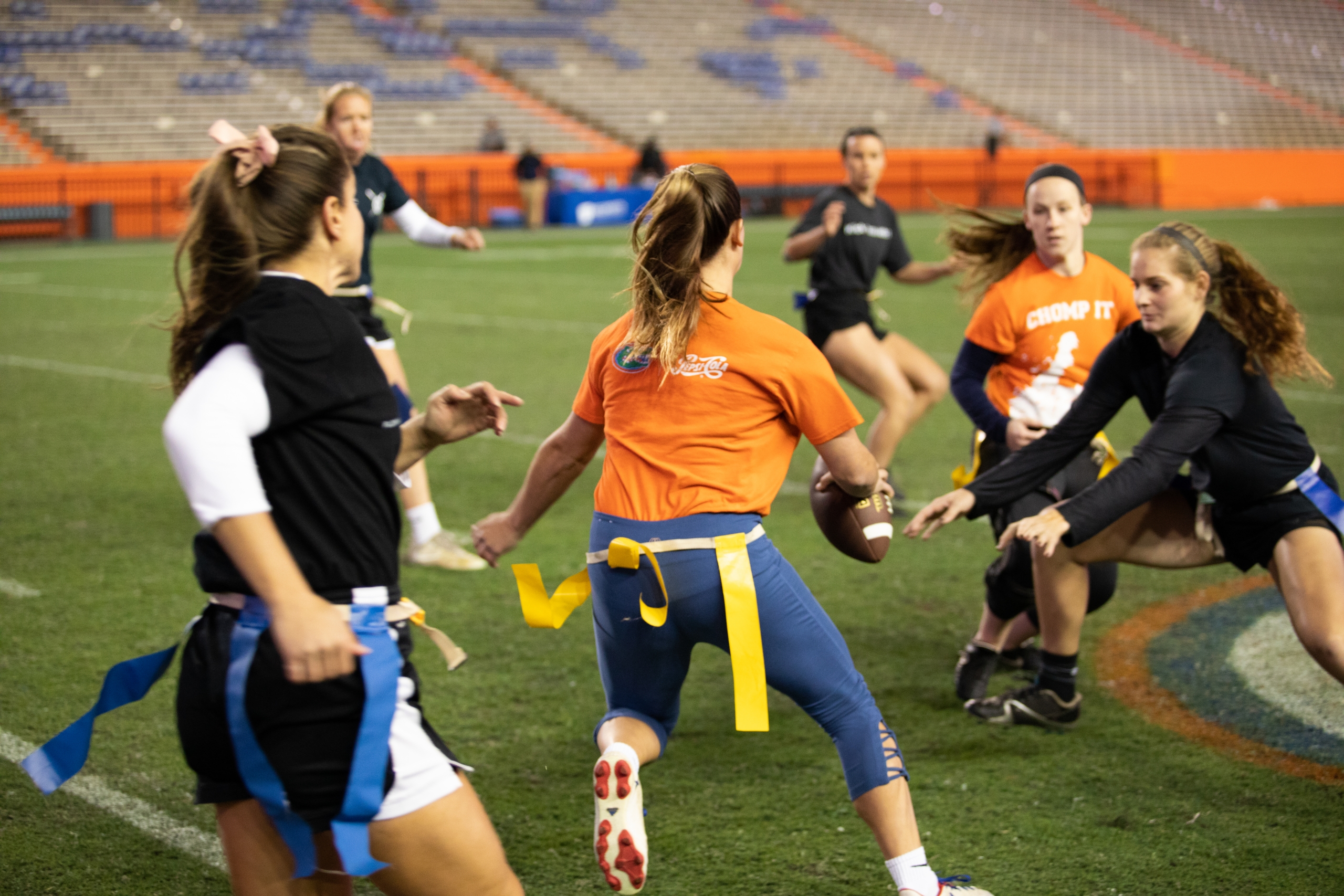 Register as a Free Agent
Joining a sport as a Free Agent brings you lots of options, which can be found below! Be sure to also check out our Flash Tournaments that occur throughout the year that typically have a smaller team size or are individual competitions!
Visit rsconnect.recsports.ufl.edu.
Log in on the upper right corner using Gatorlink account.
Select the "Intramurals" option.
Click "Register" to create a team or register as a free agent.
Click the dashed lines in the upper left corner next to the RecSports logo.
Find a team to join by clicking "Find a Team" under the Fusion IM dropdown.
"Request to Join" by selecting the team that you would like to play with.
Team captains can view player profiles on the Free Agent list and send a request to add players to a team. Players receive an email notification when a captain sends a request. Follow the link to accept or decline the invitation.
Rover Rule
Many teams are looking for players at the last minute.  Sometimes, the easiest way to get picked up is to be ready to go when games are happening!
The new Rover Rule allows participants to play on as many teams as they wish during the regular season. See the on-site Supervisor to learn how to utilize this rule!