This February we're putting our Club of the Month spotlight on the Baseball team. The D1 team is on fire, with a 10-2 game record, a 10 to nothing win against the University of Miami on Feb 16 and are now ranked #12 nationally by the National Club Baseball Association (NCBA).
Division 2 is doing well too, currently playing with an enviable 6-3 record this season and will be playing their biggest competitor, UCF, at the end of April. Both divisions usually practice Tuesday, Wednesday and Thursday from 8 to 10 p.m. at the Southwest Recreation Center. There are 58 people on the team, broken up into 21 on the Division 1 roster and another 21 on the Division 2 roster. Recent hires include a few new members playing pitcher.
What exactly goes on during these practices? "We warm up, stretch, and throw. Then we practice ground-ball drills and flyball drills, and work on anything we could've worked on based on last week's game," said Dalton Edgell, Team President. Edgell serves as a stand-in coach and sometimes pitcher for the team, guiding them through practices and games. He attributes their strong season in part to the new pitchers and the way they bat.
So what's the secret to their success? "The team has undeniable chemistry this year," said Edgell. The team goes to varsity baseball games together, team dinners after practices and games, and most importantly they volunteer in the community. They're friends both on and off the field.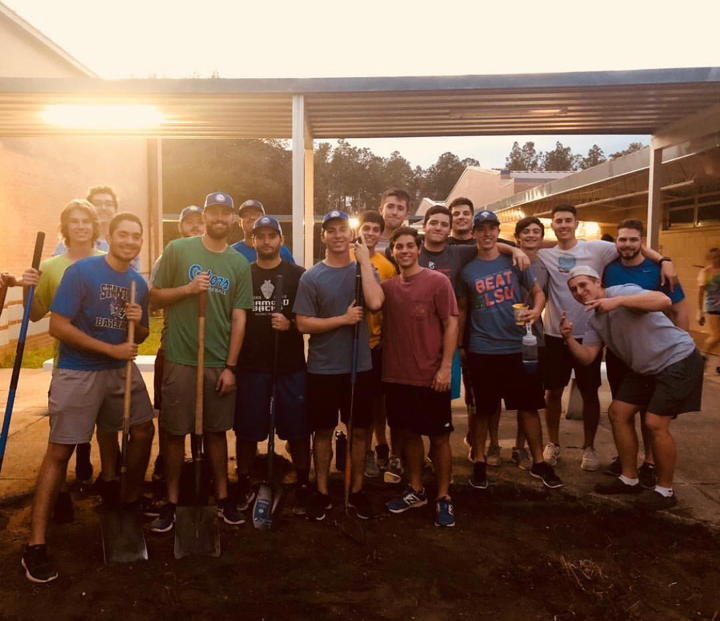 Outside of baseball, the team also serves the Gainesville community. Every year, they clean shelters at the Humane Society, set up and break down the Alachua County Heart Walk, and assist in hospitality and ticket sales at the FHSAA High School State Cheer Championships.
This February, they can be seen participating in Project Makeover. Project Makeover is a student-run organization that collects around 1,000 volunteers every year to completely renovate an underprivileged elementary school in Alachua County. "This year's Dream project is revamping the school's media center," said Samantha Johnson, Executive Director of Project Makeover.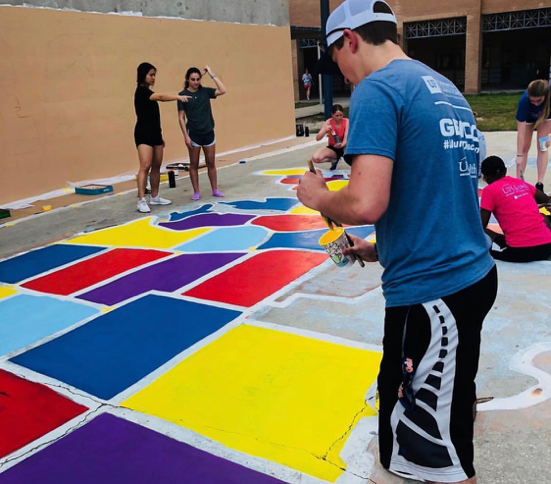 The team will assist in painting murals, landscaping the exterior and creating a newly renovated space for young minds to learn. Other sport clubs such as women's soccer and field hockey will be volunteering as well.
We look forward to hearing more from the D1 and D2 baseball team and are excited to see the upcoming D1's game against #4 FSU on the last weekend in March. "As long as we play our game like we can, we're confident that we can beat anyone." Edgell said.