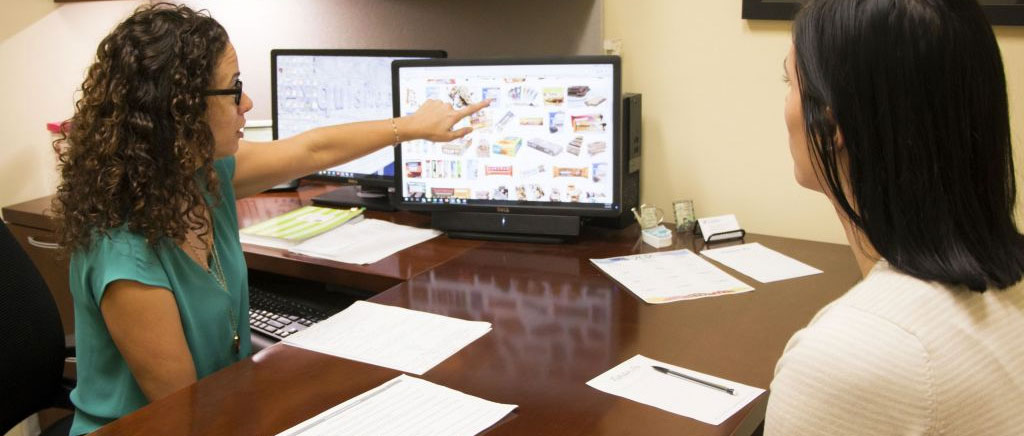 NUTRITION SERVICES
Do you have nutrition confusion or want individual guidance? RecSports offers Nutrition Services by a registered and licensed dietitian to enhance and empower overall wellness in the UF community, which includes students, alumni, faculty, and staff of UF and UF Health.
ARE NUTRITION SESSIONS RIGHT FOR YOU?
Low energy?
Weight concerns or preoccupations?
Confused in the kitchen?
Want to follow a more plant-based diet?
Develop a healthier relationship with food, body, and self?
Receive individualized guidance by a Registered Dietitian to sort out conflicting nutrition advice with compassion using a science-based approach.
All visits are private and confidential and focus on how to accomplish individualized, realistic nutrition goals while understanding motivations, barriers, lifestyle choices, and preferences.
Initial sessions are 60 minutes.
Follow-up sessions are 30-40 minutes.
Read more about what happens during a nutrition session and what it is like to work with the RecSports registered dietitian.
WHAT IS THE DIFFERENCE BETWEEN A REGISTERED DIETITIAN AND A NUTRITIONIST?
The term dietitian is a legally protected title that can only be used by individuals who have completed all of the requirements as set forth by the Academy of Nutrition and Dietetics. This includes a minimum baccalaureate degree with the necessary didactic course work, a 1200-hour supervised and accredited internship, a national registration exam, and annual continuing education.  Approximately 50% of current RDNs hold advanced degrees and by 2024, all candidates that sit for the national registration exam will be required to have earned a graduate degree.
Conversely, the term nutritionist can be used by individuals that may or may not have formally studied nutrition, and hold unregulated credentials. In some states, the term nutritionist is also protected through licensure laws and can only be used by dietitians.
All dietitians are nutritionists, not all nutritionists are dietitians.
Read about the nutrition philosophy of our Registered Dietitian Jessie here.