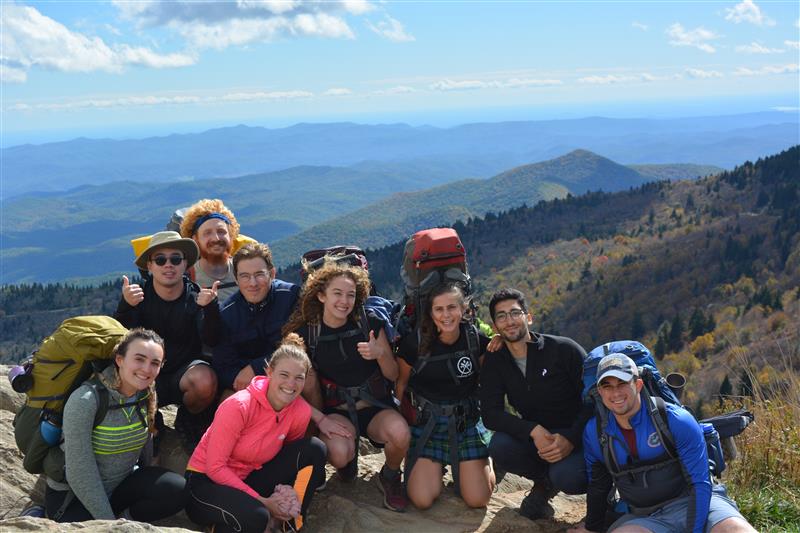 From beginner friendly day trips to extended overnight trips, whatever type of adventure you're looking for - CORE has you covered! All trips include transportation, group gear, certified TRiP Leaders, and any park entry fee. For Day Adventures you'll need to bring a lunch. Overnight trips include all meals! All experience levels are welcome.
Click the TRiP name to register online.
Call us at 352.294.1040 for inquiries.
If interested in scheduling a custom trip with your friends or your organization, please fill out our custom trip form and email Braja Smith b.smith2@ufl.edu.
---
Refund Policy:
Outdoor Recreation Policies
Outdoor Recreation services are not eligible for transfers.
Outdoor Recreation services are eligible for refunds under the following circumstances only:
In case of service cancellation by RecSports, refunds will be given. RecSports has cancelled the service offering.
A paid replacement has been found through the specific offering wait list or the registered participant finds someone to fill their spot.
A $10 base processing charge or 15% of the registration price, whichever is greater, will be assessed to the participant requesting a replacement in the event that a paid replacement is found.
Replacement requests must be made in writing, at least 2 weeks prior to the scheduled service offering start date. Requests made less than 2 weeks in advance will be reviewed on a case by case basis.
Participant has documented medical circumstances that will not allow them to participate.
Adventure Trip Eligibility Policies:
Eligibility
To access CORE services, University of Florida community members must present their valid Gator 1 Card.
RecSports reserves the right to refuse access to any participant.
Guests
All guests must be sponsored and accompanied by a valid Gator 1 Card holder.
Each Gator 1 Card holder may register 1 guest per trip.
Sponsors are responsible for the conduct and actions of their guests.
Guests must be at least 18 years old unless otherwise indicated.
Individuals seeking access to CORE services may not solicit members to sponsor them as a guest.