Why choose small group training?
Your spot in class is reserved for duration of section, usually 5-6 weeks (priced accordingly)
Your coach understands your goals and works with you from start to end.
Never get bored. You can explore exciting formats and top-of-the-line fitness equipment. Stick with a format you like, or try something new every time.
Small class size: 8 or fewer per section.
Affordable rates made possible by UF RecSports
Who can participate?
Current students and RecSports members receive a discount, but anyone with an active Gator 1 Card and GatorLink account can sign up, including UF faculty, staff and affiliates such as UF Health and P.K. Yonge employees. Prices are listed with each section. Click a format below to explore the benefits and find the class that fits your goals, interests and schedule.
Contact Us
Fitness Training Center
(352) 273-2421
Visit Us
We are located in the Fitness Training Center, within the Southwest Recreation Center. Walk-ins are welcome.
Register Today!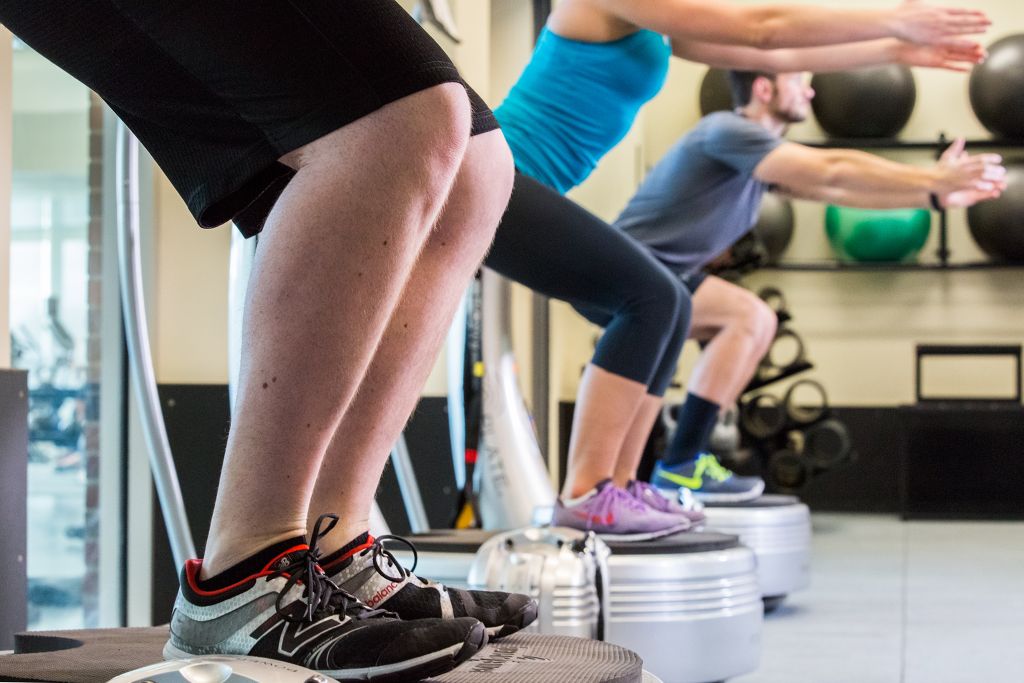 Can't find a Small Group Training class that fits your schedule?
Find at least two friends and create your own group!
| NUMBER IN GROUP | STUDENTS & MEMBERS | NON-MEMBERS |
| --- | --- | --- |
| 3-4 people | $12 | $14 |
| 5-7 people | $10 | $12 |
| 8-12 people | $8 | $10 |
For more information or to create your own group, please email LeahS@recsports.ufl.edu.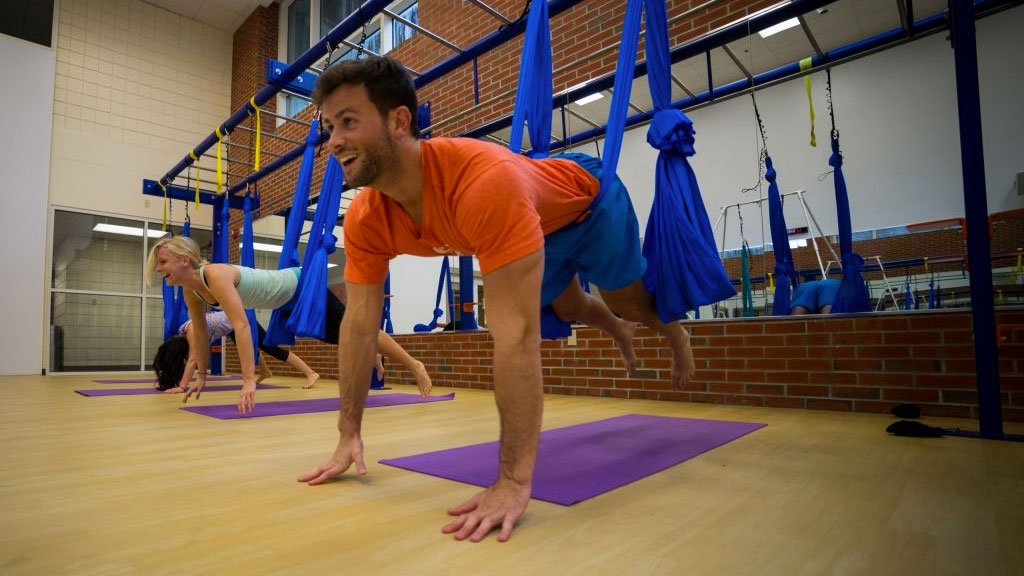 Flying Yoga is based on traditional yoga principals with an added twist of the hammock as a prop. This class explores traditional yoga postures on the mat as well as in the hammock.
Format at a Glance:
60 Minute Sessions
Certified Small Group Coach with an extensive yoga history
Add a fun twist to a traditional yoga practice through aerial poses and inversions
Maximum class size: 10
Benefits of Small Group Training:
Personalized progressive workouts in a group environment
Highlights our highly-innovative selectorized equipment
The economic advantage of cost-sharing with a small group of peers
For more information:
Call – 352-273-2421
Upcoming Sessions: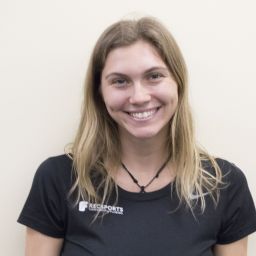 M W
  8:15 pm – 9:15 pm
  Student Recreation & Fitness Center
5 Weeks (10 Sessions)
Sep 4 – Oct 7
Student, Member: $100
Non-Member: $120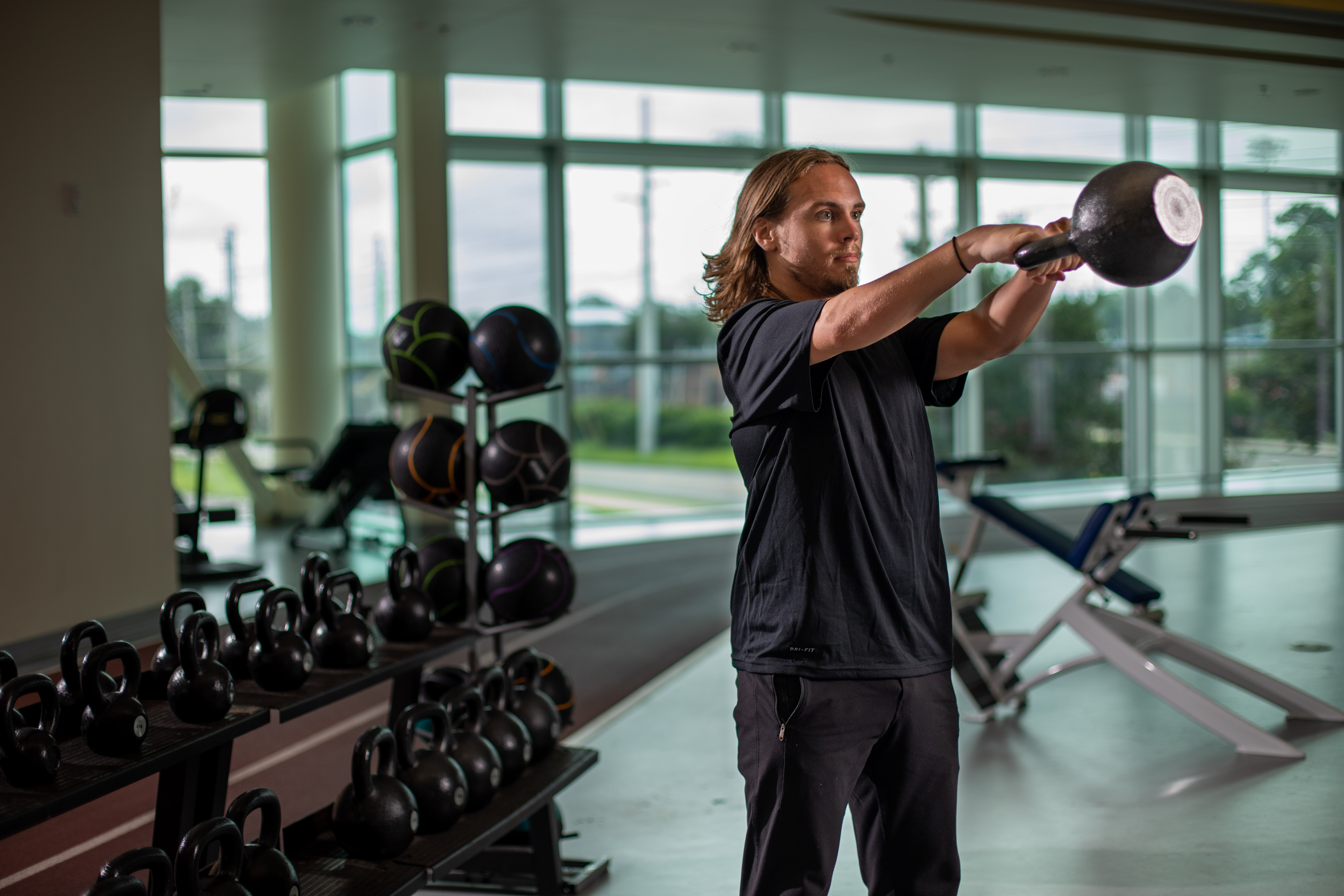 R.E.P. combines Resistance, Endurance, and Power training to promote both general and optimal functional fitness.
Class Format at a Glance:
CrossFit certified instructor
Fast-paced activity with variety each week
60 minute sessions
5 week duration; Two sessions per week
Maximum class size: 8
Benefits of the Class:
Small group format to create a community for exercisers who have interest in functional fitness
Scalable for all skill and ability levels, including adaptive athletes
Technical improvements for basic lifting patterns (squat, deadlift, etc.) as well as functional movement patterns (cleans, snatch, etc.)
For more information:
Call – 352-273-2421
Upcoming Sessions: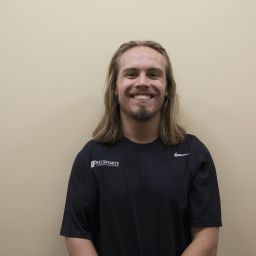 T R
  6:30 am – 7:30 am
  Student Recreation & Fitness Center
5 Weeks (10 Sessions)
Sep 4 – Oct 7
Student, Member: $100
Non-Member: $120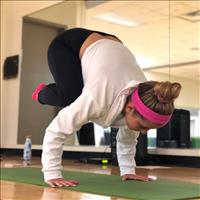 Interested in enhancing your yoga practice with arm balances? This 90-minute workshop lead by one of our 200-hour Registered Yoga Teachers will provide group and individualized instruction on learning basic to advanced arm balances.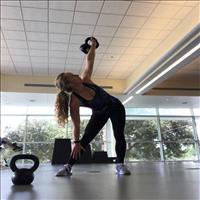 Learn how to incorporate kettlebells into your workout with this 90-minute workshop lead by one of our Small Group Coaches!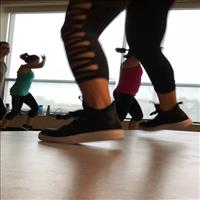 Shuffling is a high paced, cardio intensive dance style that is performed typically to music with an electro, hardstyle, and/or techno beat. This workshop teaches both new and experienced freestyle dancers basic movements as well as choreographed combinations. Regardless of experience you are sure to get a great workout and more importantly have fun!