Hi there, Gator Nation! I hope you all are staying home and staying safe during this unprecedented time. Now more than ever, it is extremely important to stay healthy and active as both of these can greatly impact the strength of our immune systems (University of Bath, 2020). We are all spending much more time at home than we are used to. Whether we are completing our virtual classes, working remotely, or just trying to find ways to pass time, we are all learning how to cope with a new normal.
Being in our homes can have its benefits, but it can also present new and unfamiliar challenges. One problem for many of us is the easy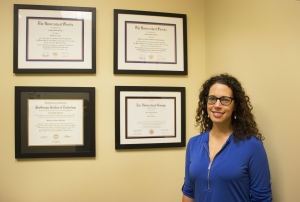 access to our kitchens and food stashes, which can lead to making unhealthy eating choices. Even if we normally eat healthy, many of us are finding ourselves snacking more than usual or eating more junk food. Some ways to avoid these common lapses include creating an eating schedule that includes snack breaks in addition to our regular meals, and minimizing the amount of junk food in our homes (Byrd-Bredbenner). Building snack time into our daily schedule can help ensure we aren't just eating out of boredom, but because our bodies are truly hungry. Having little junk food available will reduce our options and force us to choose healthier options when it's time for meals and snacks. Are you still struggling to make healthy eating choices? Take advantage of RecSports nutrition services and virtually meet with a registered and licensed dietician! Together, you and our Registered Dietitian (RD) can create a customized plan to keep you on track and eating healthy in this time of uncertainty.
Staying active may be a bit more difficult for individuals who are used to going to the gym regularly, but there are many ways to work out safely and effectively in our homes. By adding more repetitions and reducing rest time between sets, body weight workouts can be just as effective, if not more, than workouts with weights. RecSports' Fitness team is hard at work creating content for those who aren't comfortable creating their own workouts. Our certified group fitness instructors have created a virtual series of full-length fitness classes that are accessible any time on our RecSports YouTube channel. If you prefer having a specific time each day to log in and listen to a live instructor who will help keep you accountable, check out our live classes that take place every weekday.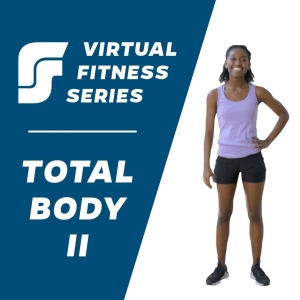 Are you looking for a creative outdoor workout?Bootcamp may be what you are looking for. It is a group fitness class that consists of high intensity workouts that change from day to day. Daily workout are posted to our Facebook page for your convenience. Outside of all of these awesome resources from RecSports, just connecting with your friends and family can help keep you active. Try out a group video conference call where you all complete a workout together or workout on your own and share your results with one another to hold each other accountable. A little competition is a great way to motivate one another, too!
Remember, it may be easy to forget about eating well and staying active since we are stuck at home right now, but more than ever we need to keep our bodies healthy! The healthier we are, the better chance we have to fight off infections and diseases.
-Leah Pendarvis