What are health halos and how might they affect your purchasing or consumption behaviors?
Health Halo: A phenomenon in which there is a halo effect on specific foods, brands, or ingredients, causing them to be perceived as healthy, frequently resulting in increased consumption of that food or additional foods.
Health halos are sneaky. Products or categories of food that capture this halo effect are perceived as healthier or more nutritious, but in reality, can just lead to confusion. Health halos a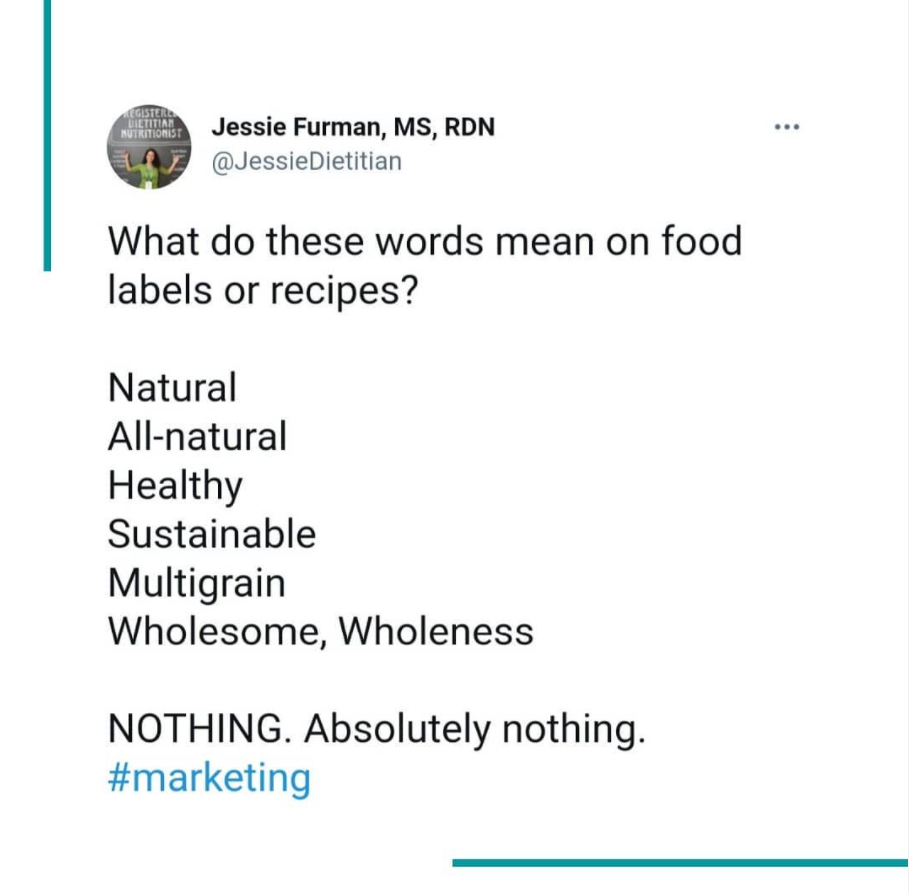 re used in marketing to promote products, increase sales, and can result in misconceptions of whether foods are "healthy" or not.
What do you associate with a health halo? Have you ever seen the terms "Healthy", "Wholesome", or "Sustainable" on the labels of products you use and think that this may not be completely accurate? You are not alone if so. For the most part, there are not legal definitions or requirements to use these words on food packaging, recipes, or menu items.
Additionally, you are not alone if you feel that your purchasing or consumption behaviors may be affected by health halos. Add a 'healthy' dose of skepticism when you see these trendy words, as they are often based in fads and catchy sales. What do these terms mean to you as the consumer? How does this food fit into your personal nutrition and health goals? Seek out foods that meet your individual needs aiming for greater satisfaction and wellness, avoiding the latest food trends and stylized marketing labels.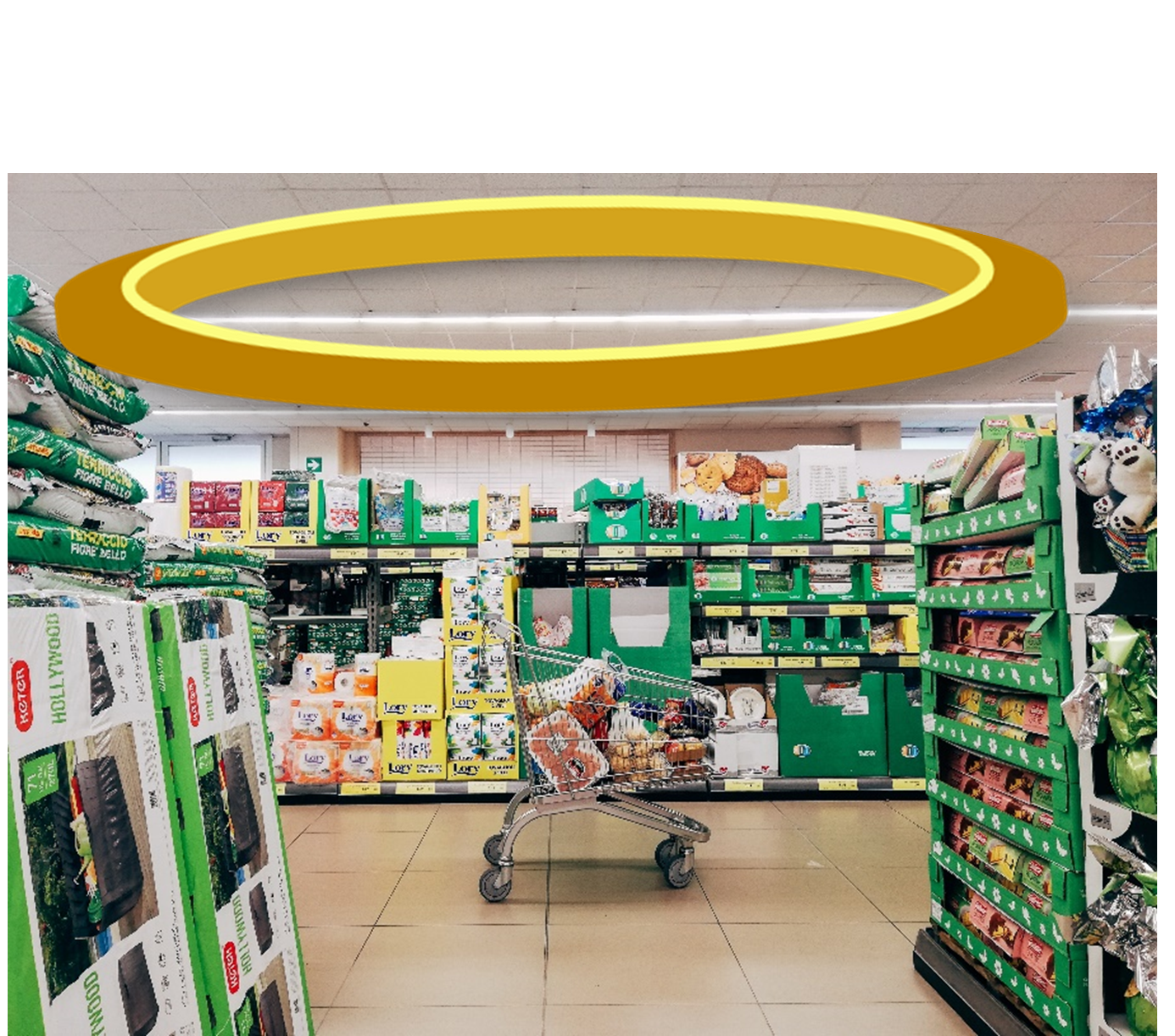 Feeling persuaded by food labeling? Compare several options and consider how each may affect your own nutritional needs. Consult with a registered dietitian to understand food differences to individual health. Dietitians can offer guidance or clarity on whether certain products have a "health halo" and how it may be impacting your purchasing and consumption behaviors.
Got health halo questions? Register for a nutrition speed session with, Jessie Furman, the registered dietitian at UF RecSports.
This post was co-written by:
-Jessie Furman, MS, RDN, LD/N & Anna Pizza
Jessie is a Registered Dietitian and Assistant Director for Nutrition at University of Florida's Department of Recreational Sports where she does individual nutrition counseling and coaching with the UF community. Follow her on Instagram for more nutrition tidbits.
Anna is a 4th year UF Health Sciences student and Program Assistant with the Department of Recreational Sports