Who is RecSports' Jessie the Dietitian?
Halloween 2016 is a sweet day in my life story:  Day One as the UF RecSports Coordinator of Nutrition. I was hired to create Nutrition Services at RecSports and promote nutrition health and wellness to the UF community. To get here, I didn't take a direct route into nutrition. At. All. Instead, I took a meandering, melodious route around the world with rendezvous' in financial litigation consulting in Atlanta, digging potatoes and selling fruit in New Zealand, and tending to orphaned baboons in South Africa while I sought out my personal mission and philosophy.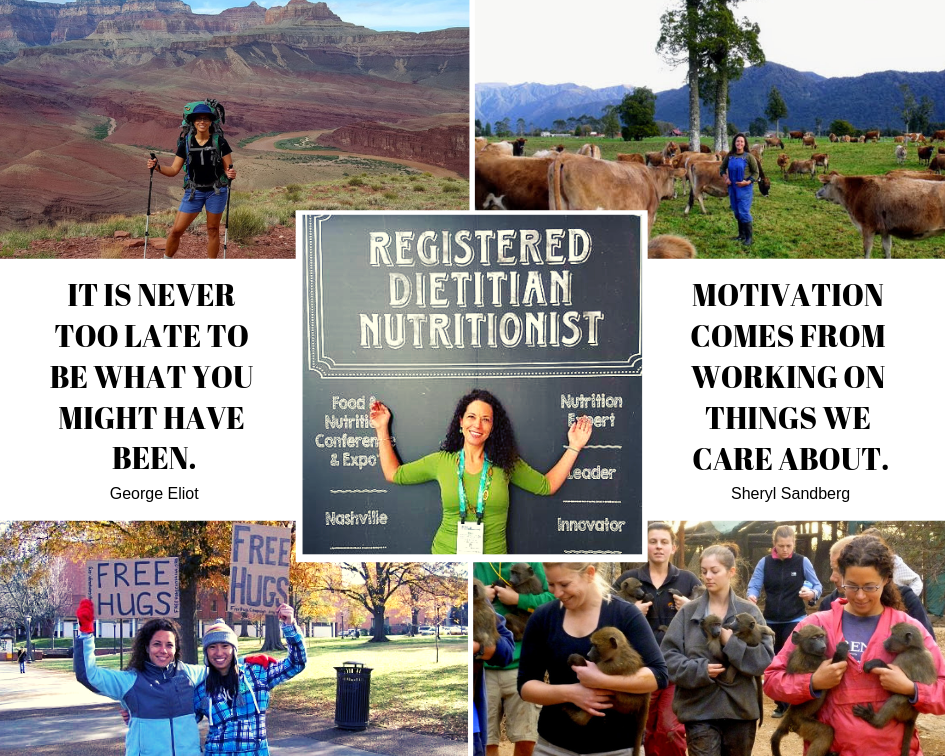 After a career change (and more university degrees), I finally found my life's purpose in nutrition.
I believe in the power of food to change lives socially, medically, physically and mentally. Food has the power to give peace or pain, bring us together or tear us apart. I don't believe in diets or relying on food or nutrition apps and trackers that suggest knowledge of one's body and needs better than oneself. There is no one right eating style or foods for health and wellness for everyone.  At RecSports I am entrusted in helping individuals find their best life in food and more through one-on-one nutrition counseling.  I am honored that so many students, faculty, and staff trust my guidance and expertise for their nutrition health daily.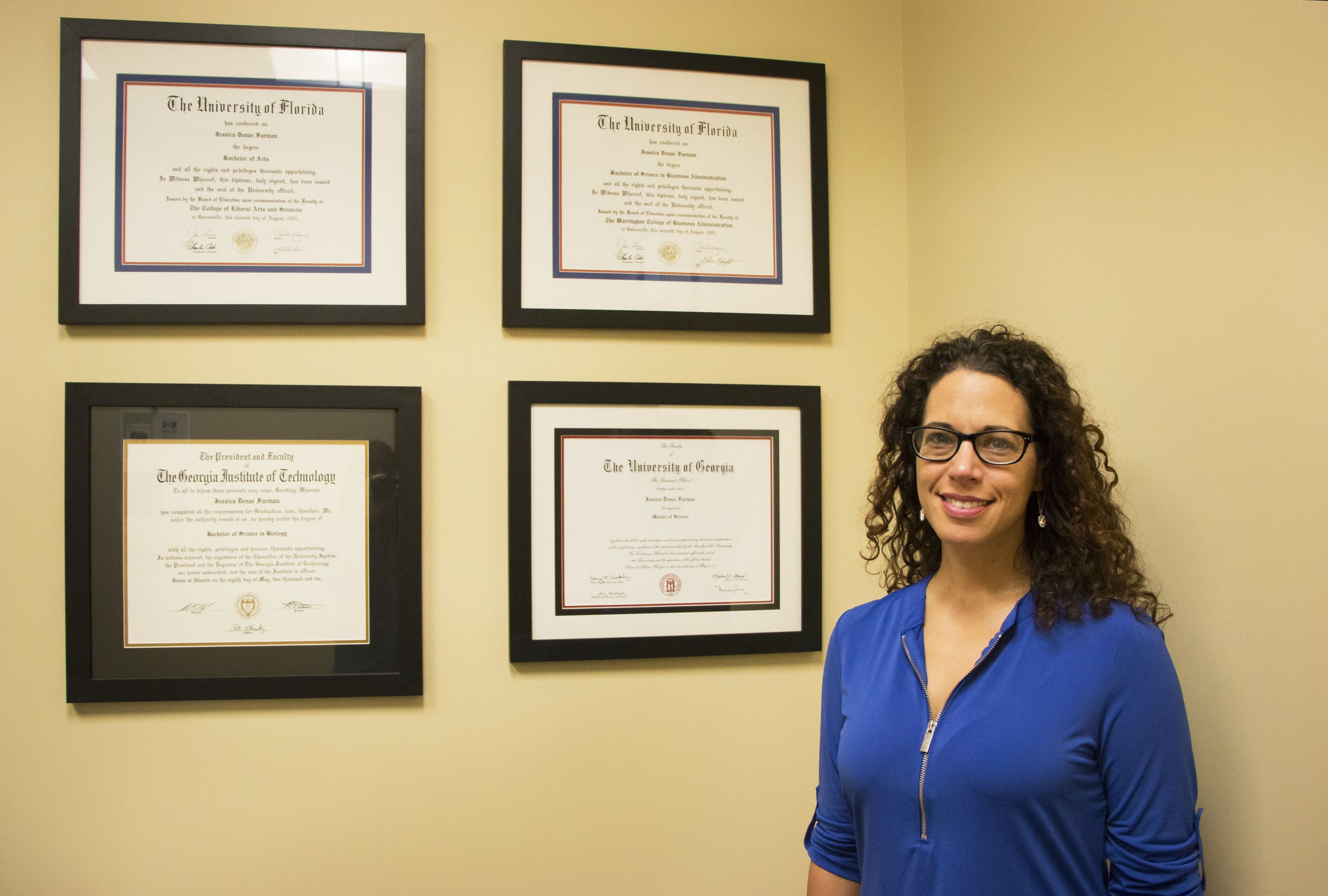 What is the difference between a Registered Dietitian and a Nutritionist?
The term dietitian is a legally protected title that can only be used by individuals who have completed all of the requirements as set forth by the Academy of Nutrition and Dietetics. This includes a minimum baccalaureate degree with the necessary didactic course work, a 1200-hour supervised and accredited internship, a national registration exam, and annual continuing education.  Approximately 50% of current RDNs hold advanced degrees and by 2024, all candidates that sit for the national registration exam will be required to have earned a graduate degree.
Conversely, the term nutritionist can be used by individuals that may or may not have formally studied nutrition, and hold unregulated credentials. In some states the term nutritionist is also protected through licensure laws and can only be used by dietitians.
All dietitians are nutritionists, not all nutritionists are dietitians.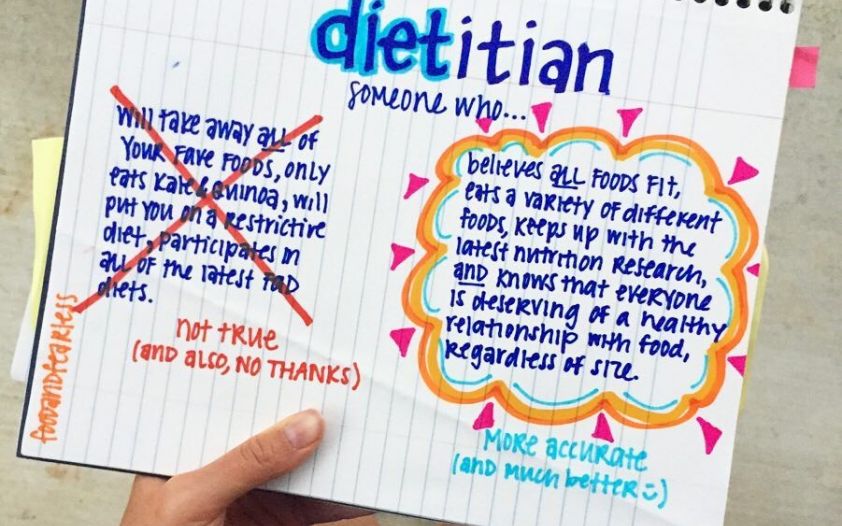 March is National Nutrition Month
The food experience is a uniquely personal endeavor which we embark upon daily in requisite home kitchens, indulgent dining establishments, or queueing at food trucks and fast food lanes. Our food choices may serve as fuel, comfort, celebration, social connectedness, stress reduction, or fun.  How will you define the importance of nutrition in your life? How will you make food choices that honor your broader life values? In celebration of National Nutrition Month, I challenge you to take five minutes to write down the significance of your food choices in your life and how they are connected to your goals.