"That was INCREDIBLE! I can't believe we just did that!, one of the hikers shouted as we triumphantly high-fived in the parking lot after trudging up the final incline of the weekend with our 500-pound backpacks.
We reached the van from which we had departed a few days earlier and threw our packs on the ground, trying to extend our vision past the thick fog, and just kind of stood there in reflection of the past 48 hours. Two days earlier, a group of seven women had walked away from this same van, blindly following their two leaders into the wilderness with far heavier packs and much less assurance.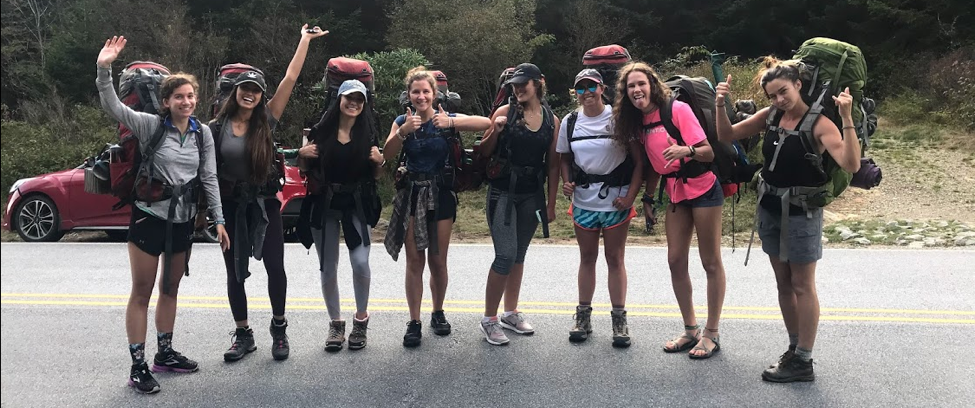 Prior to hitting the trail, we sat out by the van, cut up some veggies for lunch and set our intentions for the weekend. "I want to be more present and mindful" and "I want to test myself" were among some of the words spoken. It was clear we had very similar intentions, and this group conversation paved the foundation of what we would experience the next few days. My goal was to provide these girls with the opportunity to see the wonders nature can do for the mind when you surrender yourself to the unknown.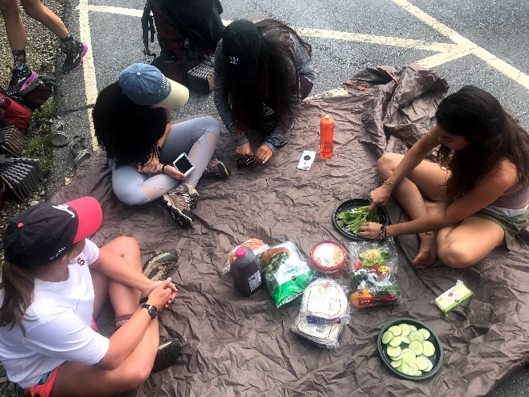 We filled our packs with all the food, water and gear we would need and started walking. Spirits were high and we could not have imagined a better first day. The sun was shining and the visibility allowed the views to extend for miles. Four hours later we reached a grassy plain in the valley where we set up camp. Excited to learn, they worked as a team and through trial and error, pitched their first tents. Sun was about to set and as promised, we hiked up the nearest bald to catch the sun paint its colors on the sky's canvas before it lowered into oblivion. The hike to the top was longer than expected and we just managed to make it to a clearing before the sun fell behind a distant mountain, leaving spectacular streaks of oranges, purples, and reds. We sat in silent awe. It's moments like these where silence says what words can't express.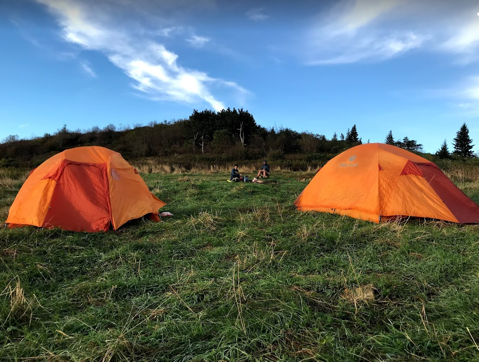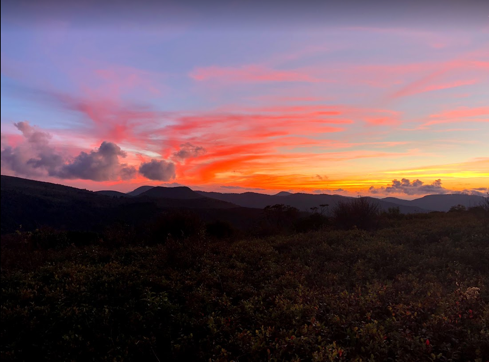 Looking back, I feel like this is what everyone was expecting. A casual couple of hours during the day of moderate hiking filled with laughter and amazing views, witnessing awe-inspiring sunsets at dinner and falling asleep warm and cozy under the starry moonlit sky. This day beyond met their expectations but also deluded the reality of nature, and expectations of the day to follow.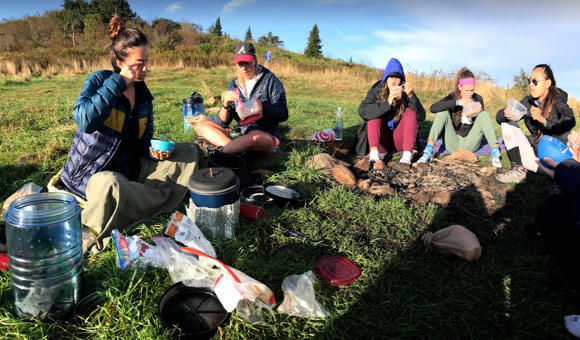 The first part of the next day was another uplifting one. We rose early, ate a hardy breakfast, did some group stretching and intention setting and took off. Along the first stretch of the trail we did solo hikes, providing the opportunity to hike by ourselves in absence of any sound other than that of our own footsteps. We ate lunch along a river and dipped our sore feet in the icy water.
About 30 minutes later, one of the hikers was hysterically crying as her leg swelled up as yellow jackets kept latching onto her with their stingers. Now, yellow jackets were stinging everyone, provoking a frenzy of screaming and running. After we fled the area and licked our wounds, spirits were low, and the hike did not seem that awe-inspiring. Good thing we still had a few miles of incline until we could unwind and sleep it off! People were getting unsettled and grumpy and it did not help that the rain had set in soon after. We pushed on and eventually made it to where we would eventually camp, although we decided to keep trekking to be closer to the van in the morning. We ultimately had to backtrack to where we had passed the campsite because there would be no suitable area to set up camp ahead.  They weren't thrilled but we eventually made it to camp with a huge relief. That's when the magnitude of the day set in and I let out a huge "OWW OOOOOOWWWWWW!!!" which was then followed by triumphant howls from the rest of the group. And then the rain poured.
We made a makeshift shelter from our tent's rain fly where we made dinner underneath. The girls had already setup their tents and sought shelter, while Jacob and I struggled to setup ours in the rain, trying not to get the inside too soaked. I knew right from there it was going to be a miserably cold and wet night. After finally getting semi warm in our damp tent, beginning to fall asleep, we heard a, "are you guys awake?" One of the tents had flooded, soaking their sleeping bags. It was a long night, to say the least…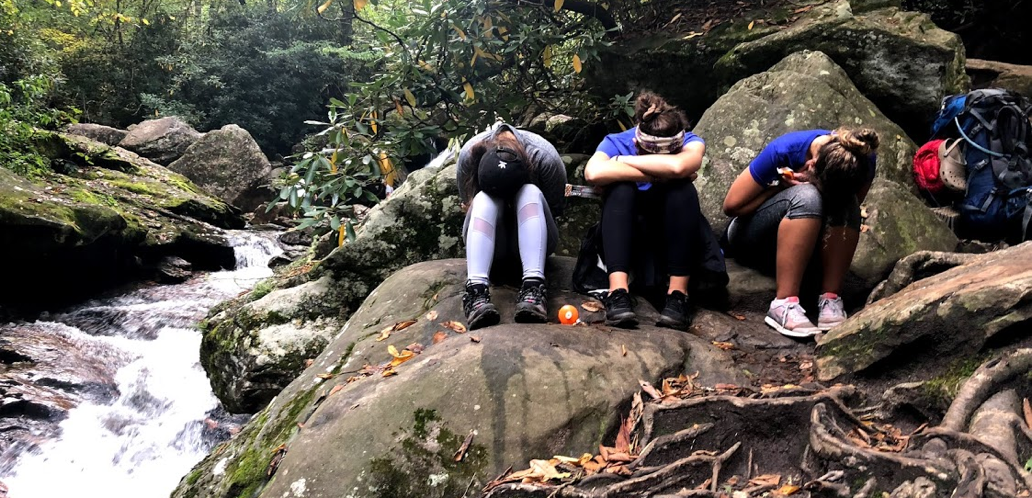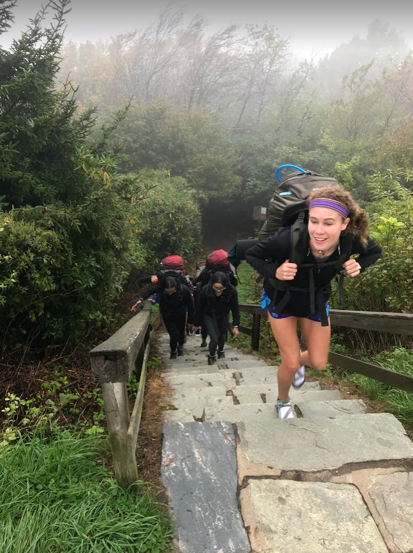 The morning had cleared up the rain, leaving an eerie fog in which we packed up camp and took off for the final stretch, stopping to eat breakfast along a river. Like a pack of run-down wet dogs, we emerged from the forest to the van that would soon take us back to Gainesville.
When we started the trail, we had not known what it would bring us.
I wondered if they had known that we would get repeatedly stung by yellow jackets, hike long strenuous hours, and freeze our butts off in the rain. Would they have said "Yes! Let's do it!"? Probably not.
Anyone in their right mind, without never having experienced that before would say, "Heck no! Why would I willingly do that to myself?!"
But once you have felt that empowerment of conquering those peculiar, uncomfortable situations, your perspective shifts. That's why instead of being surprised by the reaction of saying that this experience was "INCREDIBLE!" I felt accomplished.
This experience showed people what it was like to be in the wild and above all, how empowering it can be. It can rain all day and you can be cold and miserable… but you can also stand on the top of a mountain and be ecstatic about the mysterious beauty of life.
For this, we have the Earth to thank. As we celebrate Earth Day, let's reconnect with our roots in nature by going outside, standing on top of that mountain and sending back our love and appreciation to the world in which we were created.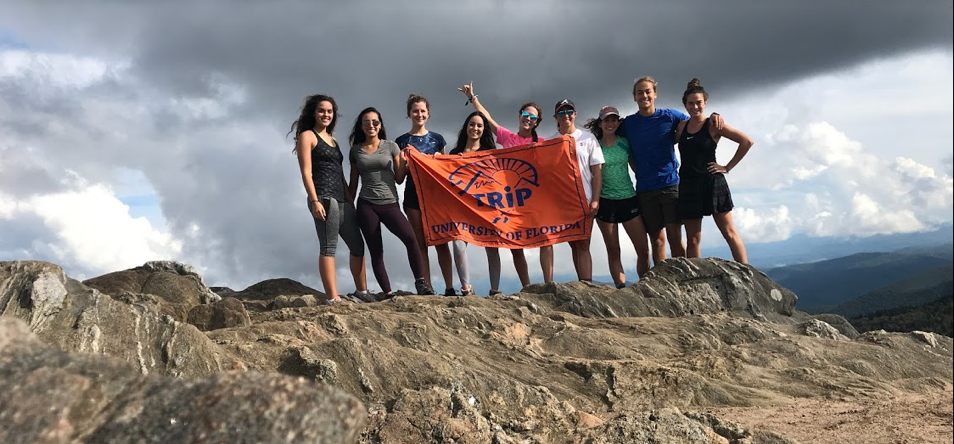 -Sarah Stewart, Lead Guide for TRiP & CORE Associate