CORE is the on-campus resource for off-campus recreation. Our services include outdoor recreational trips, outdoor gear rental and educational workshops to encourage every Gator to broaden their experience beyond the Swamp.
CORE Associates advance the mission of the Center for Outdoor Recreation and Education at UF RecSports, this includes working in a team environment to provide excellent customer service through outdoor gear rentals, merchandise sales, educational workshop facilitation, and ensuring a superior CORE facility for our users.

The CORE Associate position provides great experience for aspiring Trip Leaders.
Area Specific Job Responsibilities
• Assist patrons and participants with rentals and TRiP registrations in-person and over the phone
• Preform sales and rental transactions for outdoor gear and merchandise
• Maintain cleanliness and organization throughout the CORE facility and warehouse
• Assist with the preparation and breakdown of TRiP gear
• Willingness to innovate and develop new systems as CORE expands its scope of offerings
• Make appropriate referrals to other departments at UF RecSports
• Responsible for cleaning and maintaining rental gear
• Audits rental gear check-in and checkout forms
• Inspects rental gear for damages
• Assists in the repair of damaged equipment
• Ensures equipment is rotated to preserve rental gear lifespan
• Regularly communicates with administrative staff

RecSports Team Member Responsibilities
• Develop professional relationships with co-workers, participants and guests
• Uphold and exceed the expectations of the Cornerstones of RecSports Service: accountability, anticipating needs, attitude, and atmosphere
• Demonstrate a desire to learn and apply knowledge as a RecSports ambassador
• Take ownership of RecSports facilities and programs by exhibiting a responsible work ethic
• Promote and maintain cleanliness and appearance within and surrounding RecSports facilities
• Enforce RecSports policies and procedures to promote participant safety and satisfaction
• Respond to all emergency situations and adhere to established protocol including pre- and post- incident procedures
• All RecSports employees are expected to abide by the department-wide accountability process that clarifies shared expectations and standards in effort to best serve our patrons, develop each team member, and prepare student employees for future career endeavors
Requirements/Qualifications
• First Aid, CPR, AED certification or ability to attain it within first week of employment
• Successful completion of departmental training once hired
• Shadow Shift Requirement: Opening and one Closing shadowing shift is required for completion of new hire training
• Interest in outdoor recreation and campus involvement
• Note: Outdoor leadership or TRiP Leadership certification(s) are not required of a CORE Associate. There is no outdoor leadership component in the CORE Associate job.
However, knowledge and/or experience in outdoor recreation in preferred.
• Availability to work within building hours and weekend fulfill weekend shift rotation requirement
• Ability to attend bi-weekly CORE Associate meetings
• Commitment of approximately 9 hours/week
Let's Get Moving!
Interviews for this position will take place in March, and department-wide onboarding will be hosted in early April.
Trip Leader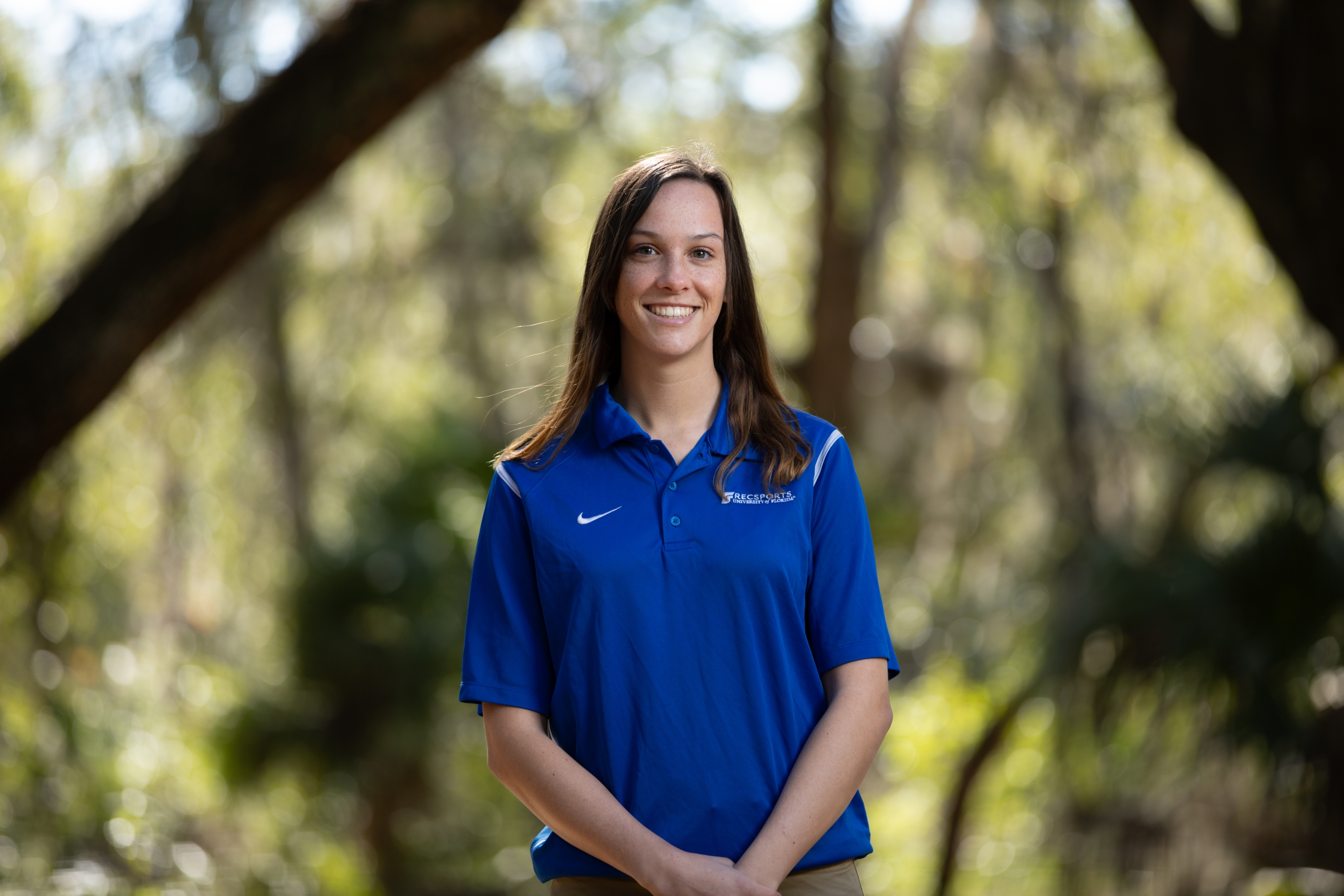 TRiP Leaders are a key component of the planning, execution, and safety of the offered excursions and workshops.
TRiP Leaders are trained in:
• Technical skills (backcountry cooking, campsite set-up, orienteering, and wilderness medicine)
• Inter-personal skills (group dynamics, leadership styles, interpersonal communication, and facilitation)
• Judgement skills (creative problem solving and group risk management)
• Instructional skills (effectively relaying learning outcomes in an experiential manner)

Assistant Guide Job Responsibilities
• Drive University of Florida vehicles to transport students
• Assist Lead Guide with all pre and post trip duties, as determined by Lead Guide
• Assist Lead Guide with all duties while in the field, or leading a trip, as determined by Lead Guide
• Assist Lead Guide with the planning and preparation of assigned trip plans and itinerary
• Attend trip debrief meeting
• Instruct workshops and/or assist with field trainings
• Attend all staff meetings and RecSports trainings

Lead Guide Job Responsibilities
• Drive University of Florida vehicles to transport students
• Responsible for all duties associated with trip planning, preparation, breakdown and debrief
• Responsible for trip risk management
• Responsible for all documentation of incidents and accidents
• Responsible for providing on-the-job training opportunities for assistant guide while in the field, where applicable
• Responsible for assistant guide evaluations
• Responsible for instructing workshops and/or leading field trainings
• Attend all staff meetings and RecSports trainings
REQUIREMENTS/QUALIFICATIONS
• Must maintain appropriate wilderness medicine and CPR/AED certifications
• Wilderness First Responder (Lead Guide) & Wilderness First Aid certification (Assistant Guide)
• Must have valid driver's license and clean driving record
• Must commit to advancing their skills and knowledge, and ultimately becoming a Lead Guide
• Must lead at least two TRiPs and one workshop per semester
• Must maintain skills and fitness outside of normal work duties
• All RecSports employees are expected to abide by the department-wide accountability process that clarifies shared expectations and standards in effort to best serve our patrons, develop each team member, and prepare student employees for future career endeavors